SPONSORSHIP
BECOME A SPONSOR: We still need many more sponsors to make this event a success. To become a sponsor, please CLICK HERE to download sponsorship form. Or call our office at 910-687-0287.
Special Thanks to all of our Tournament Sponsors!
GOLD SPONSORS
H. STUART CAMPBELL
LU SIMS
BRONZE SPONSORS
EPISCOPAL DAY SCHOOL
KATHY WILFORD
JOSEPH SKLADANY, DDS
Our Hole Sponsors
ALLERGY PARTNERS OF PINEHURST
JIM AND MARY ARNOLD
CLARK CHEVROLET CADILLAC
COOLSWEATS
LIN HUTAFF
MARTHA GENTRY'S HOME SELLING TEAM
MOUBRY FAMILY DENTISTRY
RED TIE TRANSPROTATION
ST. JOSEPH OF THE PINES
SOUTHERN PINES CHIROPRACTIC
Aberdeen Exterminating
Aberdeen Physical Therapy
Bonefish Grill
Carolina Carriage
Chick-Fil-A
Crossroads Ford
Joan Sharkey
Karen Smith
Margret Endrigat
Mary and John Fogarty
McDonald's
Meridith MacDonald
Patsy & Ron Rhody
Pinehurst Homes
Pinelawn Memorial Park
Sandhills Rentals
Scott Lincicome
Southern Prime Steakhouse
Southern Trust Mortgage
Sunbelt Service Pros
Ted & Joan Rees
Terry Riney Insurance
The Pro Shop Auto Repair
TriMov, LLC
Walt Hess
More About the Tournament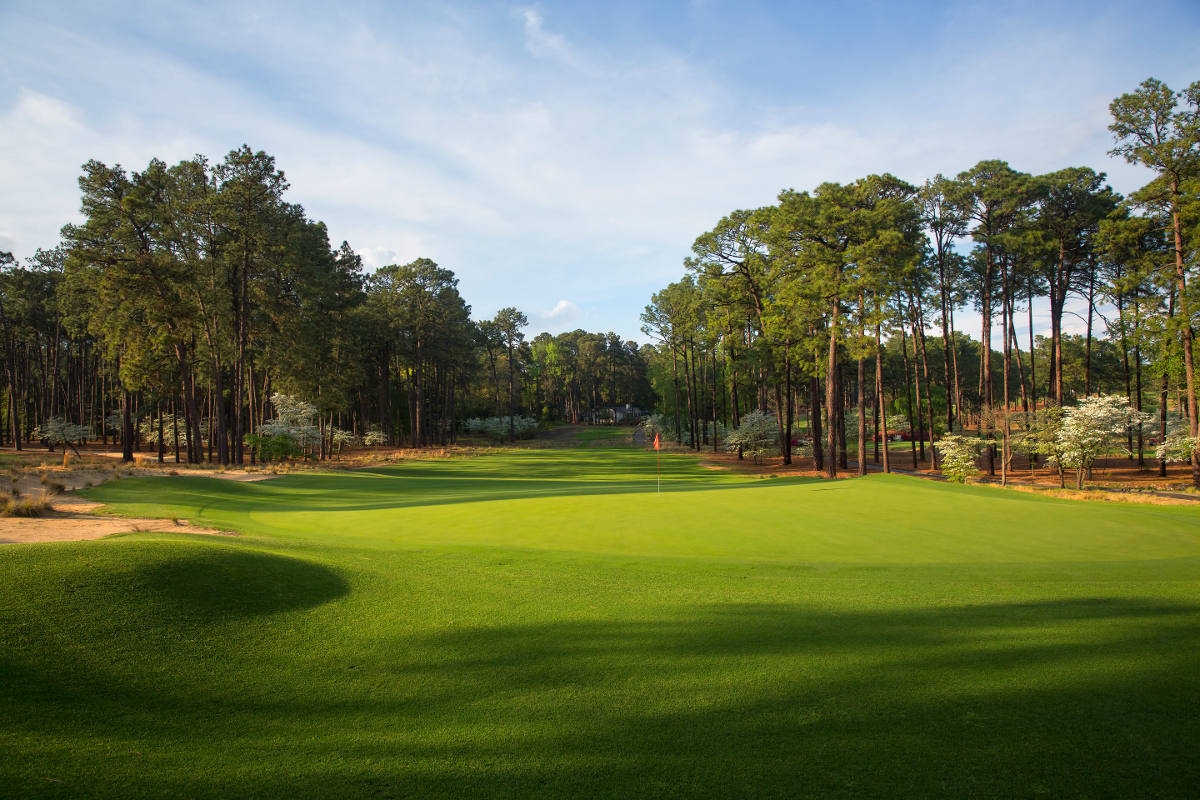 The Carolina Philharmonic is holding its third annual benefit golf tournament March 19 at the Mid Pines Inn & Golf Club.
The tournament benefits the Philharmonic's music education programs for the children of Moore County.
Play is limited to 30 teams of four and a hearty lunch is included.
REGISTRATION: Click here to register online, or to download a PDF of the registration form, click here.
Signup sheets are also available in the Mid Pines Club house, or you may call the Box Office at (910) 687-0287 to reserve your spot!
More About Our Mission
Founded nine years ago The Carolina Philharmonic's ambitious vision "to impact the lives of children one child at a time" is now a reality
Under the direction of Maestro David Michael Wolff over 14,000 Moore County elementary school children have experienced the joy of exceptional music.
The organization believes in keeping the critical learning experience alive in the continuing wake of arts programs budget cuts, as study after study shows that children improve their math and literacy skills, think more creatively, solve problems easier, and gain self confidence, self control, tolerance, and empathy..
Simply put, exposure to meaningful music education programs transforms young lives and thereby our communities.
Both its Encore! Kids and Link Up programs are offered by The Carolina Philharmonic to all Moore County public elementary schools at no cost through the generous support of foundations, private donors and fund raising events.
Each year these programs provide a quality music curriculum and classroom materials for more than 3,500 K-2 and fourth grade students, as well as professional development instruction for Moore County educators to ensure the programs are an engaging and instructive experience.
At the end of the school year, both programs engage students as participants in a multi-media interactive culminating full symphony orchestra concert, a life changing event all will remember the rest of their lives.
In addition, this year the Carolina Philharmonic is underwriting the cost of teaching 100 students how to play a string instrument.
Several groups of students from the Philharmonic's Junior Orchestra after-school program performed beautifully for various groups throughout the holidays.
Each year The Carolina Philharmonic needs to raise $200,000 to cover the costs of it music education programs.
You can help by playing in its second Annual Charity Golf Tournament and supporting its silent auction.
Besides having a great time, every $50 raised underwrites the cost of one of its 3,500 Moore County students currently participating in this year's program. If you can't participate, please consider sending in a donation.
The Carolina Philharmonic is a 501 (C) (3) non-profit whose primary mission is music education and all donations are tax deductible to the full extent of the law.